There is no shortage of companies opting to grow business on social media while completely ignoring or giving lip service to managing their website's search engine rankings. This is the case in spite of the fact that search engines drive 93% of all web traffic (Source: Blue Opps).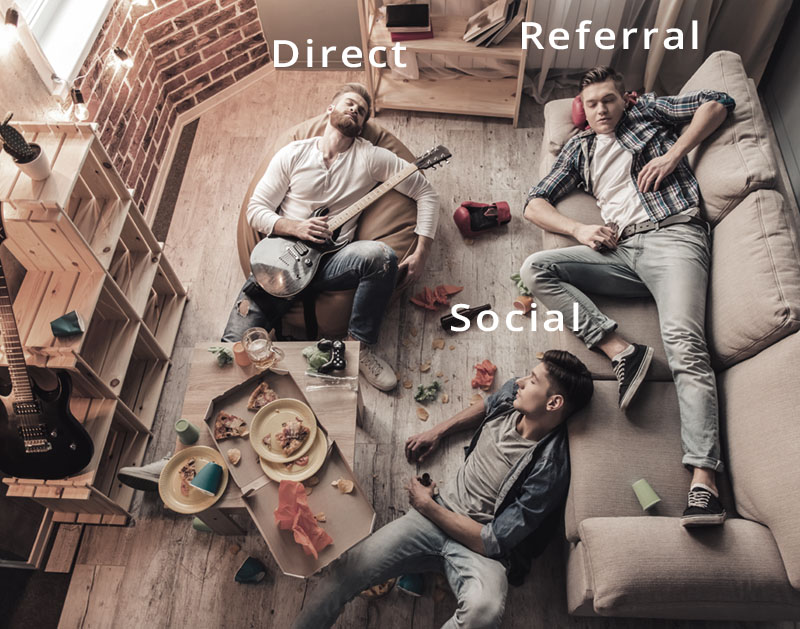 Yes, that's your Social Media medium hanging out with Direct and Referral, a combined 7% of the driver of worldwide web traffic! But wait— where's Search? Oh, there he is!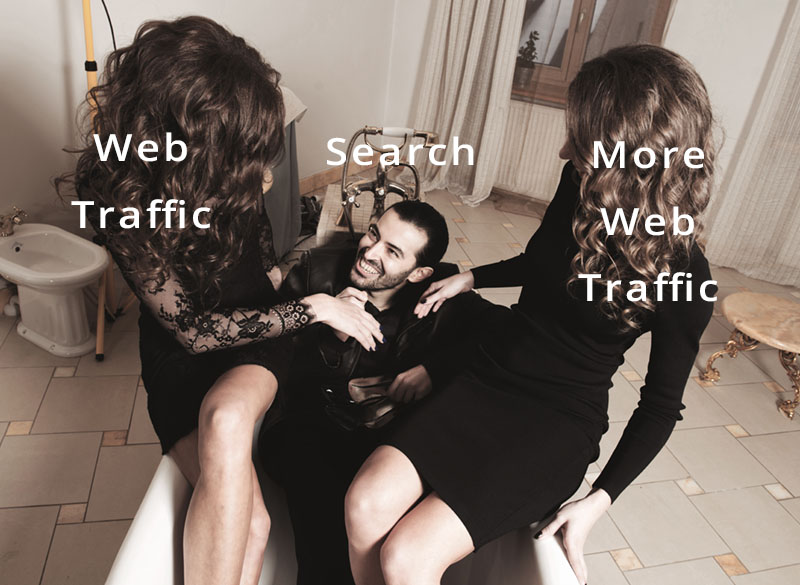 So, if you're using social media to build your brand and engage with your audience? Great! That's what it's for. If you're using social media to grow your web traffic for the purpose of driving online conversions and leads? You might want to reconsider your strategy.
Here's how we break down SEO for our clients:
On-page SEO
Whether or not your page has the potential to rank well starts with your on-site SEO or on-page SEO. These are the optimizations which can be made directly to your pages to help search engines crawl and categorize your content correctly. Things like:
Schema (e.g. featured snippets)
RSS feeds
Keyword optimization
Mobile usability
Sitemaps, or information about your page structure
Robots.txt to give instructions to bots on which pages not to crawl
Many website owners would be surprised at how poorly their website is set up for SEO. That's why you need to make sure when you hire a web designer, that they aren't just making you a beautiful website that converts traffic, but one that can bring home the bacon when it comes to sending a significant chunk of that 93% to your doorstep, especially if your business relies on the web for leads or sales.
Off-page SEO
While search engines drive 93% of web traffic, it isn't split up evenly amongst the competition. The #1 position in search will on average receive 33% of the click-through traffic, with any position outside of the first page receiving 1% or less (Source: Chitika).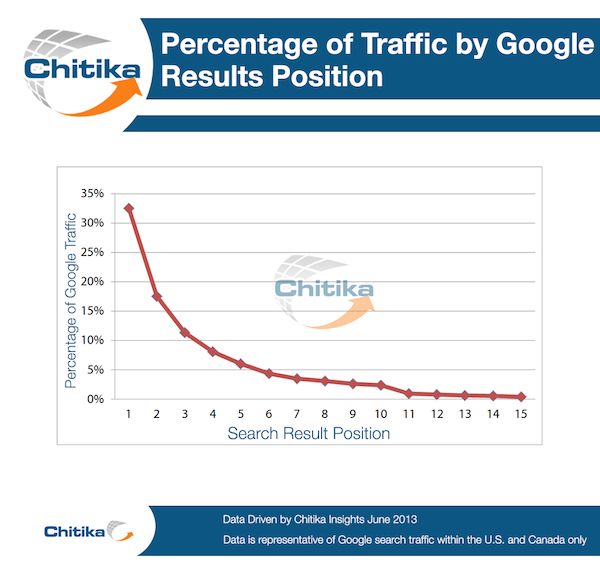 So even having strong on-page SEO is just the first step, and there is still a fair amount of work to be done to make sure that you show up ahead of your competitors for your chosen keywords. If your industry is very competitive it is essential that you are taking some of these steps.
If you are looking to build your site into a traffic source to grow your business, Off-page SEO is what you need.
Off-page SEO includes:
Syndication of press releases
Acquisition of backlinks from reputable and relevant sources
Removal of backlinks from poor sources
Submission to relevant business directories
Social bookmarking
With a strong seo agency, you can find yourself on the front page of search results and pulling in a decent share of search traffic without spending an arm and a leg for clicks.
But what about Pay-Per-Click advertising (PPC), you ask?
Well I'm glad you did! PPC is a great way to boost traffic for newly launched companies to create an immediate boost of brand awareness, and should be done in combination with good SEO, depending on your situation.
That said, SEO is and should always be the long-term digital marketing strategy to grow your web traffic. I will leave you with this cute picture to illustrate how you should approach each strategy: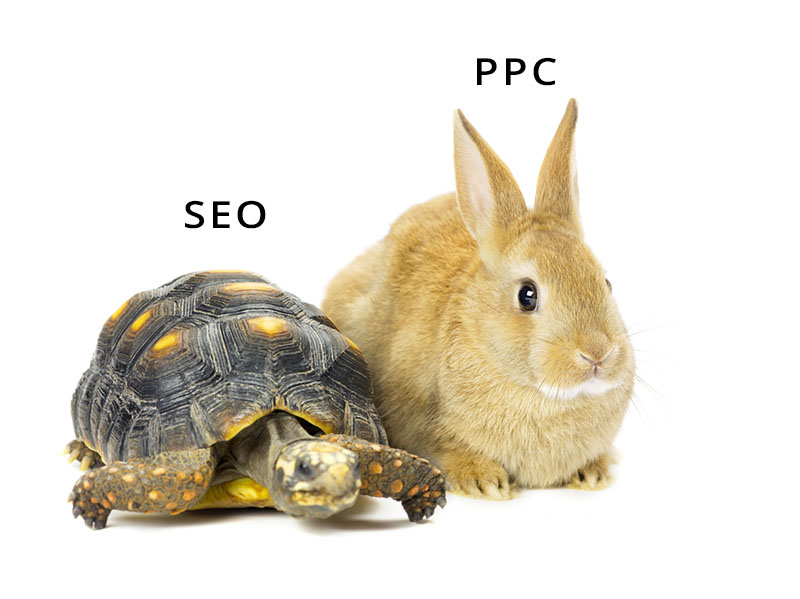 If you are interested to know more about our services, contact us. If you are also interested in selling products, we also provide Ecommerce services.