Looking to drive conversions higher? Consider incorporating a high-converting landing page with a branded video.
What is a Landing Page?
A common misconception is that a landing page should be used in place of your business website in order to save money on the extra design work. If you're looking to cut costs, we would recommend looking into our template-based web designs.
That will do much better for your business than a small, targeted landing page that only gives a brief summary of who you are and what you do. So to be clear, unless you haven't yet launched your business or product, you need a full website for your business, not just a landing page. It is therefore important to understand what a landing page is and how it differs from your website. While your business website should have multiple functions (e.g. a blog, galleries, contact forms, member log-in, etc) and caters to visitors from various traffic sources, a landing page is far more focused, driving traffic from a specific destination or place along the customer journey, with the purpose of triggering specific actions leading to a desired end goal.
A landing page with multiple actions in a daisy chain is called a funnel. The end goal is usually the sale of a specific product, but it could be an email subscription or a contact as well.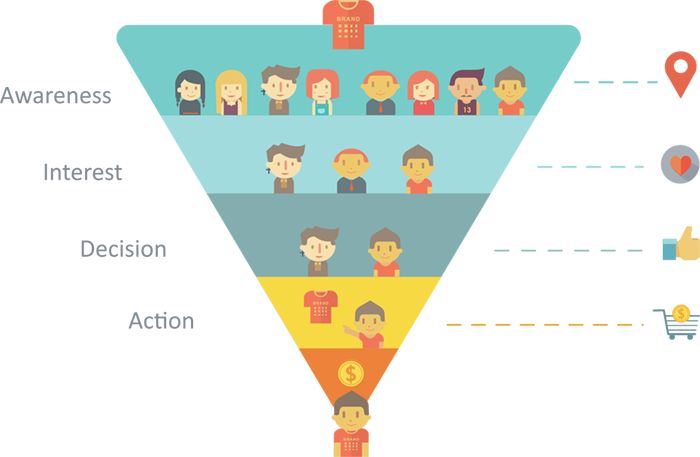 As the landing page represents the 4 levels on the infographic below "awareness" the most important function is to convert as many potential customers into real customers as you can, which is why using targeted messaging is paramount. The more targeted your messaging can be for the visitors of your page the higher your conversion rate will be. The landing page/sales funnel should not replace your business website. The latter is your information hub. The former is a conversion machine for a slice of your target audience.
Interested in a landing page? Check out our Build a Quote page to see available options.